See a Gastro Provider from the convenience of your own home.
The internet has transformed modern life. Telehealth tools are now available to help you manage your healthcare and receive the services you need online. You simply use your smartphone to access services remotely. If you've used FaceTime, this should be quite simple. The difference is that we are using a HIPAA-secure web link called Doximity.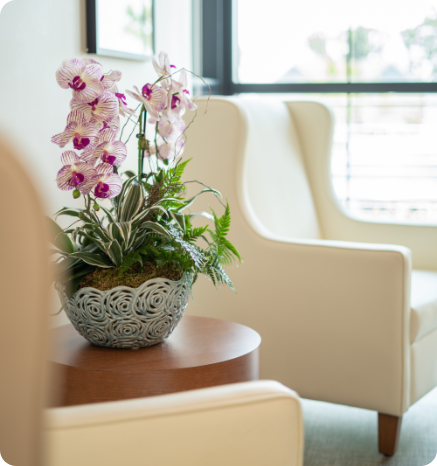 How to set up and access a Telehealth appointment:
First call the office at (864) 232-7338 and schedule your Telehealth visit. Shortly before your visit begins, you will receive a text message with a link that will direct you to the Telehealth Doximity page.
Once you allow access, you will "join video call".  You will now be in the waiting room of your provider. Once the provider accepts your visit request, your virtual visit will begin. It's that easy!
Please arrive in the waiting room 15 minutes prior to your appointment time.
It is important to have minimal background noise in order for the provider to see and hear you clearly.
Telehealth visits require a smartphone cellular device. These visits cannot be accessed through a personal computer, email address, or flip phone.
They seem to really care and listen to what I have to say. I always feel as everyone cares for me as a person, not just a patient.
Treated with respect and compassion by everyone. Dr. Holt was great on explanation. Insurance lady and nurses were very professional.
I was greeted with a warm and friendship environment by the entire staff.
Dr. Kim was very thorough in her explanations, did not talk down to me.
Very friendly staff & helpful, provider and nurse very caring.
My experience here has been wonderful and all the people involved were excellent to me. Thanks
Debra, Dr. Fyock's nurse went out of her way to help me. She was very helpful concerned, polite and timely with everything!
I would recommend the practice because of the nice and friendly people "they smile big" My doctor was great.
Lisa went beyond her job and I just wanted to say thank you so much she works in the billing department.
Tammy Pursley, Dr. Kim and Alice helped me – Great people.
Chandler was great, she was very sympathetic to my situation, looked back thoroughly on my record and even remembered me from last time she saw me. She quickly assessed my problem and came up with a treatment plan. I have had great care from the staff. Everyone has been wonderful.
Always feel confident with any treatment prescribed by Dr. Yarborough.
Everyone is very friendly and caring and also listens and ask correct questions.
Eric Carandang goes out of his way to answer ALL questions and is very thorough. Thanks for the call to remind me of appt. He is a gem!
Everyone was very kind and efficient.
Very helpful and intelligent nurse practitioner (Tracy). Great experience. Tracy gave me hope for gastro paresis which I have had very little in the past.